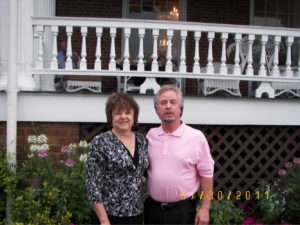 Hello, we are Roland and Cathy Hardy. We have been married for 40 years! We are the owners of MO's Boots. I (Cathy) enjoy reading, cooking, and spending time with family. I collect snowmen and the St. Nicholas Square Christmas Village. I am currently working on publishing my 2nd cook book.  I (Roland) enjoy working on my small farm with my horses. I love golfing, drag racing, working, singing in groups and choirs. Go Tarheels!!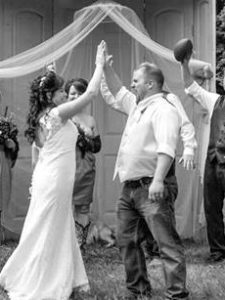 I'm Kelly Hardy. I am the youngest son of owners Roland and Cathy. I have been involved with the company since inception in 2005. I am married to Michelle. I have 2 Stepchildren, Thomas & Tori, as well as two store mascots, Bentley (Bichon) and Mosey (Golden Retriever). I enjoy softball, hiking, working at the family business, Xbox, and working with the youth at Liberty Grove Baptist Church in Fleetwood! Stop by and let me help you find the right gear for your job or outdoor activities!
Hi guys! I am Michelle Hardy. I have been working at MO's for about 5 years. I am the manager at our West Jefferson location. I am married to Kelly. I have two kids Thomas and Tori. I love the Lord and enjoy church and talking about how good God is. I love meeting new customers and talking to old friends I have made at MO's. My favorite part about my job is getting to help people find the right boot or outfit. I have worked in customer service for a long time and I just love people. Come see me in West Jefferson.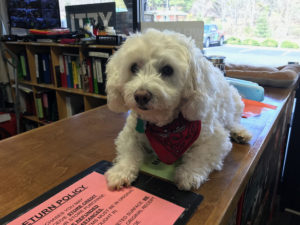 Bentley Anson Hardy, A Bichon Frise, was born June 4th, 2005! He has been working at MO's Boots since we opened our doors in November of 2005. Bentley or "B" as he is often referred to, loves to greet shoppers when they enter the store and enjoys getting his back rubbed by customers of all ages. He enjoys laying on the counter most days, getting a monthly bath, chasing tennis balls, playing with his stuffed elephant, walking in the yard with his "Nanny" and eating anything he can find in or around a trash can. He always gets Puppy Ice Cream on his birthday and plans to work until he retires to the Rainbow Bridge in the sky. Come see Bentley and share some rubs with him at our Boone location!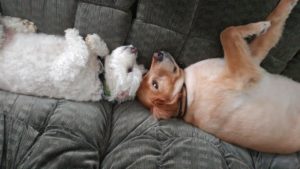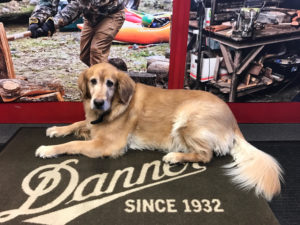 Mosey Irene Hardy, a Golden Retriever, was born April 20th, 2011. A customer was in the store in June of 2011 and said he had a "runt" of the litter left in his breed of Golden's and that she hadn't found a home yet. Kelly went and met the 8 week old puppy and instantly fell in love,then made the best trade in MO's Boots History. He traded the customer a $100 pair of work boots for that puppy. Later that week a young teen customer was in the store and petting said puppy when she said you should call her "Mosey" and that name Stuck. Mosey Loves to play basketball, float in the river, chase laser pointers, play with her cat (Boots) at home and absolutely loves greeting kids and their families when they enter MO's Boots. She can be found at either location throughout the year, she sometimes chooses to go to work with her mom but most days get in the car with her dad. Come play with Mosey one day and enjoy her loving personality!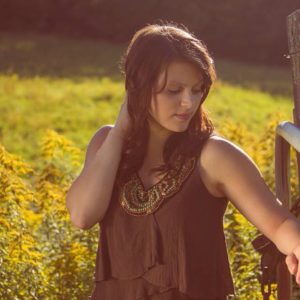 Hi! I'm Meghan Miller. I am the "M" in MO's and also the oldest granddaughter of owners Roland and Cathy. I have been working at MO's for 4 years! I coach cheerleading on the side. I love hiking, fishing, floating the river, riding four wheelers and spending time with friends and family. Kane, my dog, has my heart. I can't wait to see where MO's Boots will go in the future and I am so proud to be a part of this work family!
Hey! I'm Lindsay Hic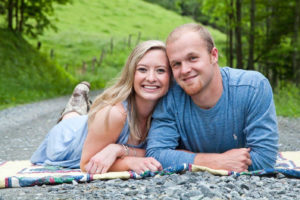 ks. Soon to be Lindsay Story! I am the longest non-family employee MO's has. I have worked at MO's since the summer before my senior year of High School. I will graduate from ASU in May with a Bachelors Degree in Health Promotions. I am also planning a wedding for May 2017. I enjoy work, teaching Sunday School, being outdoors, spending time with family and long walks on the beach.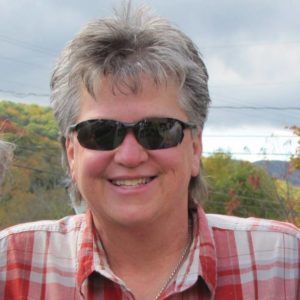 Hey guys I am Julie Parker. I have been an employee of MO's for 3 years now. I am a Christian who loves God and serving others. I enjoy singing at church, outdoor activities and my Jeep! I have been in retail sales forever now and love my job. I love fellow shipping with older folks, laughing and learning from them. Please come in and meet me sometime!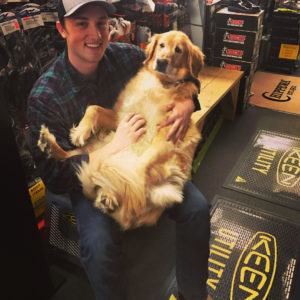 Hello, I am Sam Erwin. I have been with MO's Boots for 2 years now. I enjoy archery, hunting and fishing. I am going to school at Caldwell Community College. I will start at ASU in the fall of 2017 for Business Management. I will graduate in 2019 with a Bachelors Degree. I will be more than pleased to assist you in finding your next pair of footwear, whether it is for a night out on the town or for a hard days work. Stop in and see me!
My name is Candice Daganhardt. After graduating from Appalachian State University in 2011, I moved back home to the Piedmont of North Carolina with my husband, Aaron, and our sweet fur babies where we lived in Pinehurst for 4 years. The mountains called us back and in 2015, we made our home again in Boone. I enjoy being outside, traveling, cooking, eating and being a part of the MO's Boots Family!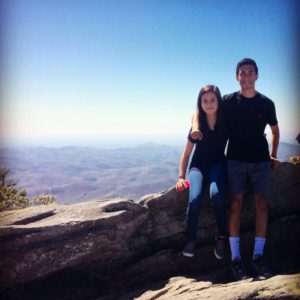 Hey guys my name is Alfredo Aguilera but everyone calls me Freddy. I am currently a student at Caldwell Community College. I am fluent in English and Spanish. I started working at MO's in August of 2016. I enjoy outdoor activities such as hiking, fishing, swimming, snowboarding and soccer. I also enjoy long car rides, traveling, and spending time with my family.